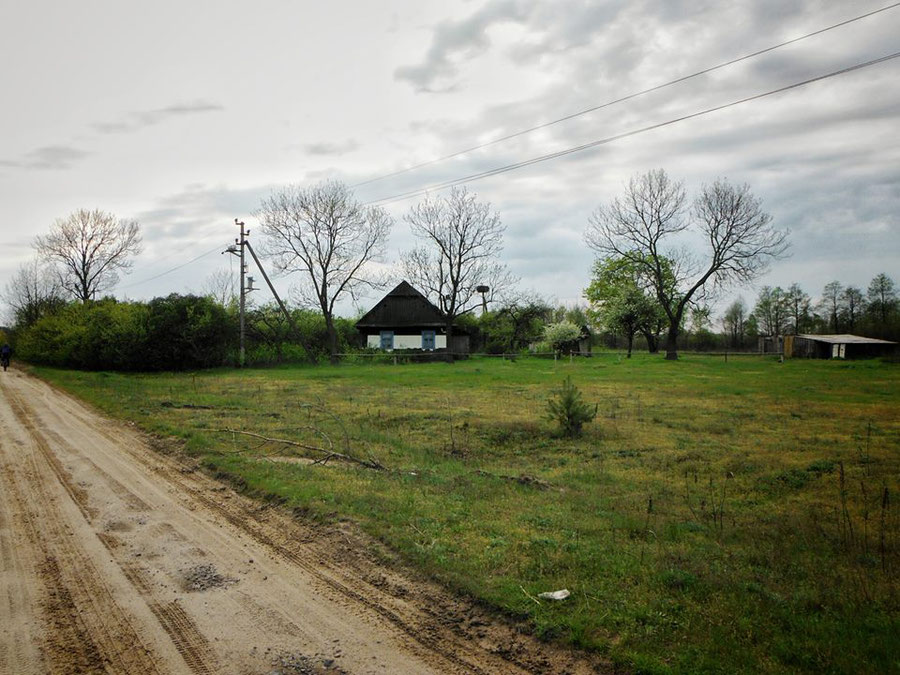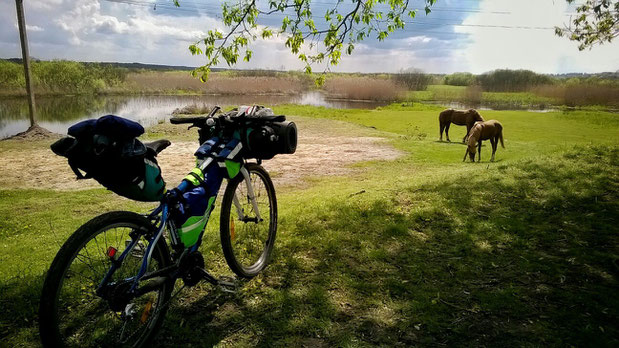 In the beginning of May we cycled across Volyn in north-west of Ukraine. It is land of the rivers, swamps, lakes and woods. This is a sparsely populated area. Often roads gravel or sandy. Many villages located on the swamp in the middle of the wood and they look like centuries ago. Mostly houses are wooden single storey. People work on the farm, fishing, hunting, gathering of mushrooms and berries. It is very attractive region for tourists. There are less cars, good ecology, beautiful nature.
In the trip we prepared a dried meat and vegetables and then we bought only bread. Despite the rain we could always make a campfire to prepare food. Main course porridge with meat and vegetables. For a snack prepared energy bars. In the evening we made tea with pine needles, and in the morning drank coffee.
On this trip we tested in action equipment for bikepacking of own manufacture. First time in our trip we used zipperless frame bag and seat pack. We like them, because they useful and comfortable.
On the way we came across the lake with crystal water. And rivers with water like a tea. Brown color of water because a lot of peat in the ground. Our way passed through popular tourist area National park Shatsky lakes. There is the deepest lake of Ukraine Svityaz.
It was pleasant, relaxing travel.