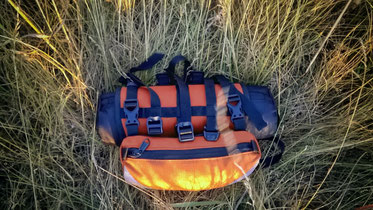 The system consists of four elements:
-carrier system
-compression bag
-removable bag
-raincover
Material: Cordura 1000D, oxford 240D, plastic
Accessories: YKK
The volume of the compression bag 2.5 liters. Besides, the system allows you to attach additional cargo.
Volume removable bag of about 1.3 liters. You can use it as a shoulder bag or belt bag.
Available in different volumes and colors.